Equipment Company Participates in 2016 China Transportation Equipment (Automotive) Lightweighting Aluminum Alloy Material Application Cooperation Summit
---
---
On April 14, the 2016 (3rd) China Transportation Equipment (Automotive) Lightweight Technology-Aluminum Alloy Material Application Cooperation Summit, hosted by Guangxi Nanan Aluminum Processing Co. The summit aims to build a platform for dialogue and exchange of automotive lightweight technology solutions - upstream and downstream aluminum alloy material application, and gathered many enterprises including Geely Automobile Holdings Limited, EBNER Industrial Furnace Company Limited, Jianghuai Automobile Company Limited, Dongfeng Motor Company Limited, Xi'an Aircraft Industry Aluminum Company Limited and Guangdong Hesheng Aluminum Company to participate in the event.

The summit invited many relevant enterprise leaders, experts, technicians and other famous people to give keynote speeches and share their experiences and achievements in realizing automobile lightweighting through aluminum alloy material application in various forms such as speeches and salon discussions. As an authoritative domestic manufacturer specializing in the development of stir friction welding and stir friction spot welding equipment, the equipment company was led by General Manager Yang Guosun to attend the summit and a report speech entitled "Application of Stir Friction Welding in Automotive Lightweight Connection Technology" was delivered by Jihua Technician. Not only introduced the background of friction stir welding technology and the development history of our company, but also discussed in depth the difficulties and solutions of friction stir welding technology in the application of automotive lightweight connection.

The enterprises participating in the summit generally focus on the unique properties of aluminum alloy materials and automotive aluminum technology exchange, and equipment company participants to communicate and interact, cooperation negotiations, not only greatly expand the visibility and influence of the enterprise in the transportation equipment aluminum alloy application industry, but also let the equipment company has a more accurate grasp of the future transportation equipment lightweight solutions, I believe this summit will become the equipment We believe that this summit will become a bridge and a link between the company and friends from various industries to deepen their relationship, promote communication and make progress together, so that both sides can achieve win-win development in communication.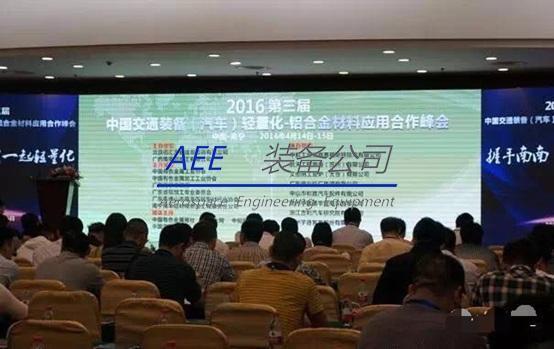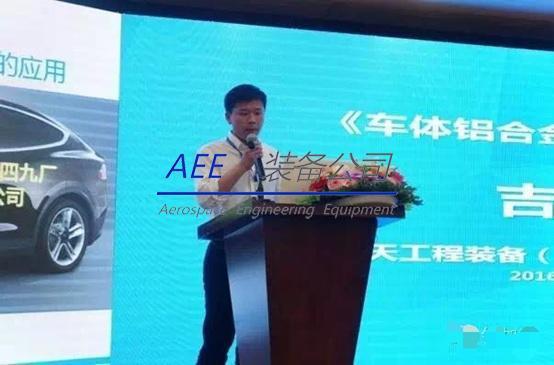 ---