Aero-space engineering equipment company successfully realized the welding of small radius and large thickness high strength aluminum alloy tapered parts
---
---
On April 29, 2016, after 8 months of continuous technical research by the company, the welding of small radius large thickness high strength aluminum alloy conical member was successfully realized.

Small radius large thickness high strength aluminum alloy tapered parts is a key component of a domestic customer, due to the traditional poor quality stability of the overall casting molding, low product qualification rate and other defects, after repeated communication between the company personnel and the customer to determine the molding process of the product can be divided into segment casting + stir friction welding. Among them, the stirring friction welding technology has no mature application scheme before. Stir friction welding in the application of the product has the following aspects of the difficulties: 1.

1, small diameter ring seam "no keyhole" welding; due to the inherent characteristics of the equipment, the short retraction distance, the process of higher requirements.

2, large thickness of the welding rigidity requirements; after several test welds, under the premise of certain welding process parameters, the lateral thrust is large, requiring a strong rigid support body.

3, welding procedures; welding procedures are different from the machining procedures, the program is added to the requirements of the welding process.

The equipment company organized relevant personnel after nearly 8 months of continuous research, from equipment, procedures, tooling, technology and other aspects of the system development, the successful development of heavy-duty pumpable servo A/C double pendulum head stirring friction equipment, the conical parts welding success to verify the reliability of the equipment, but also to verify the feasibility of the application of stir friction welding technology in this product. The mechanical properties of the conventional parallel specimens and the X-ray radiographs of the product have shown that the welding of the product is qualified.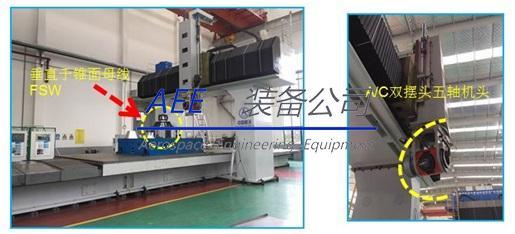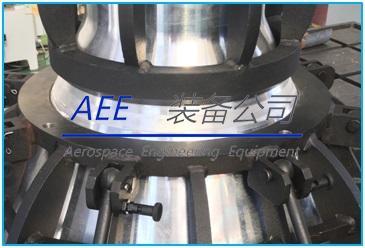 ---