Aero-space engineering equipment (Suzhou) Co., Ltd. "3.5 m annular stirring friction welding equipment" was recognized as the first (set) of major equipment and key components in Jiangsu Province
---
---
Ltd. independently developed "3.5m girth stir friction welding equipment" passed the new product and new technology appraisal organized by Jiangsu Provincial Economic and Information Technology Commission at the end of 2015, and the appraisal committee unanimously agreed that "3.5m girth stir friction welding equipment" passed the provincial new product prototype appraisal. In March 2016, the equipment was recognized by the Provincial Economic and Information Commission as "the first (set of) major equipment in key areas of the equipment manufacturing industry in Jiangsu Province in 2016".

The equipment innovatively proposed such as turning and milling, assembly, welding integrated processing, can be achieved in the same station of large launch vehicle storage box cylinder section and the bottom of the clamping movement, end milling, support positioning, stir friction welding and real-time quality monitoring and other functions, the overall performance and technical indicators reached the international advanced level. The CNC stir friction welding replaces the traditional fusion welding and other new processes, and adopts the first electric servo precision pull-back type keyhole-free welding technology, which integrates retractable fast clamping, high precision CNC milling and high quality CNC stir friction welding. The high quality CNC friction stir welding of the barrel section is a breakthrough in manufacturing efficiency compared to the previous decentralized station processing, assembly and fusion welding butt production process, which can effectively eliminate the resource consumption and risk of product misfiring due to station transfer.

3.5m girth stir friction welding equipment as a new material joining technology, is a highly efficient green welding technology, used to complete the rocket propellant tank girth total butt stir friction welding needs, through the development of typical aluminum alloy structure girth stir friction welding technology research, breakthrough supporting key process equipment independent development and other bottlenecks, the establishment of a set of large components based on efficient, green manufacturing process The successful development of this equipment, not only broke the foreign technical monopoly and blockade of high-end friction stir welding equipment, fill the gaps in the country, to meet the needs of high-end equipment in the aerospace industry, and significantly improve the production efficiency and quality and reliability of the product, to achieve the transformation of traditional manufacturing Upgrade and green manufacturing for the traditional manufacturing industry has played a good demonstration role, for power electronics, rail transportation, shipping and other fields to provide the transformation of technology and industrialization promotion.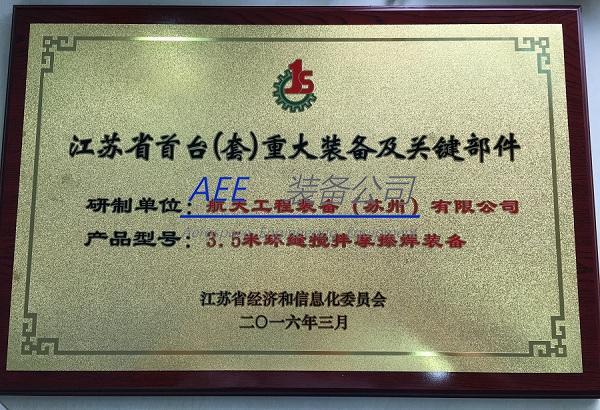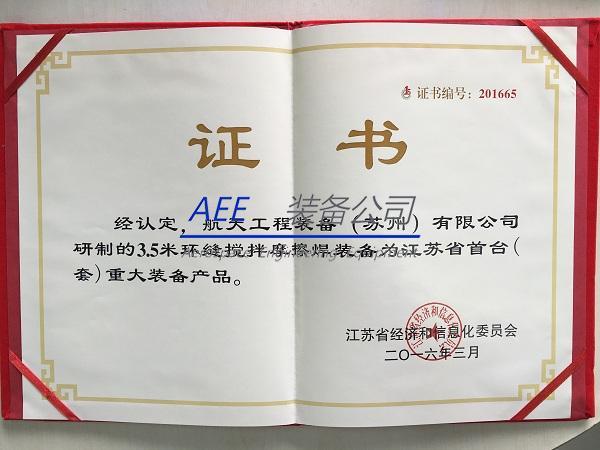 ---