Speaking with "quality", the equipment company stir friction welding equipment in Essen exhibition and accepted the CCTV interview
---
---
The 21st Beijing-Essen Welding & Cutting Exhibition was grandly held at China International Exhibition Center in Beijing from June 14-17, 2016. As an authoritative manufacturer of stir friction welding and stir friction spot welding technology in China, Aisino Engineering Equipment (Suzhou) Co., Ltd. presented a two-dimensional stir friction welding equipment at the exhibition, which showed the quality and technical advantages of domestic outstanding stir friction welding equipment manufacturers in the field of welding and provided a strong impetus for the "Made in China 2025" action plan. The exhibition provided a strong impetus for the welding industry to promote intelligent equipment and achieve industrial transformation and upgrading.



As one of the world's two major professional welding exhibition, Essen exhibition in the industry's reputation, has become a global welding and cutting professionals regular exchange platform, the total exhibition area of 92,700 square meters, booth area of 38,268 square meters, a total of 1008 exhibitors from 28 countries and regions, including 154 international exhibitors, exhibits covering machinery manufacturing, pressure vessels, automotive The exhibits covered machinery manufacturing, pressure vessel, automobile manufacturing, railway locomotive, oil pipeline, ship, aerospace and other fields, attracting a total of 22,453 visitors from 60 countries and regions respectively.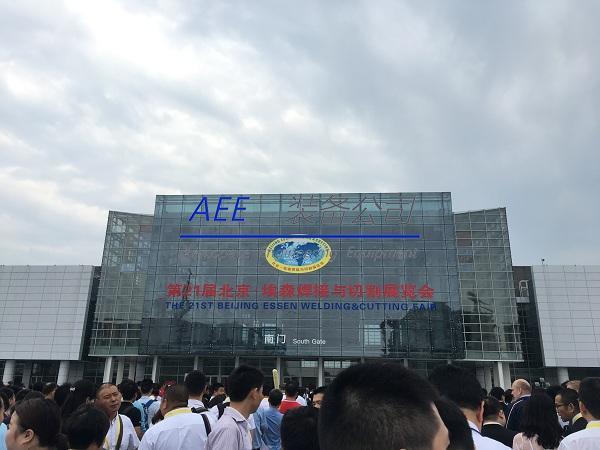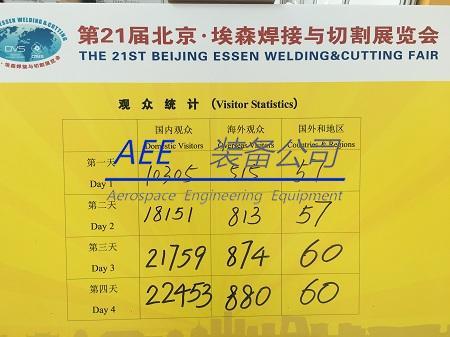 The company's booth was decorated with a modern and simple white background, and the iconic aerospace blue lit up the visuals, but what attracted more attention at the scene was the 2D stir friction welding equipment that was constantly performing welding demonstrations. This equipment has a number of functions such as welding constant pressure control, laser tracking, pressing with welding, video monitoring, product water mist cooling, etc., so that it can be widely used in new energy, power electronics, rail transportation, automotive, marine and other fields.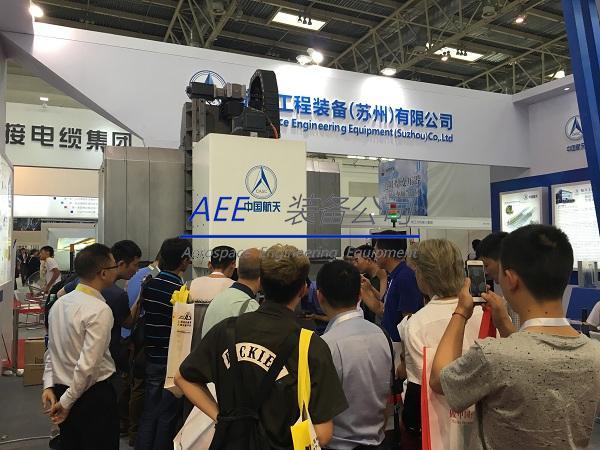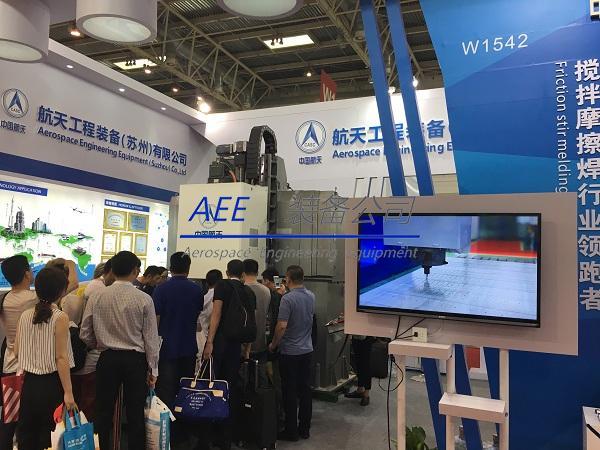 On-site welding demonstration attracted many domestic and foreign experts, the audience stopped to take pictures and consult, among them, CCTV's a special documentary program "quality" to focus on the theme of growing enterprises interviewed the company's general manager Yang Guosun, Yang mainly around how to ensure the quality of the company's products, to create excellent intelligent equipment enterprises and other issues to answer.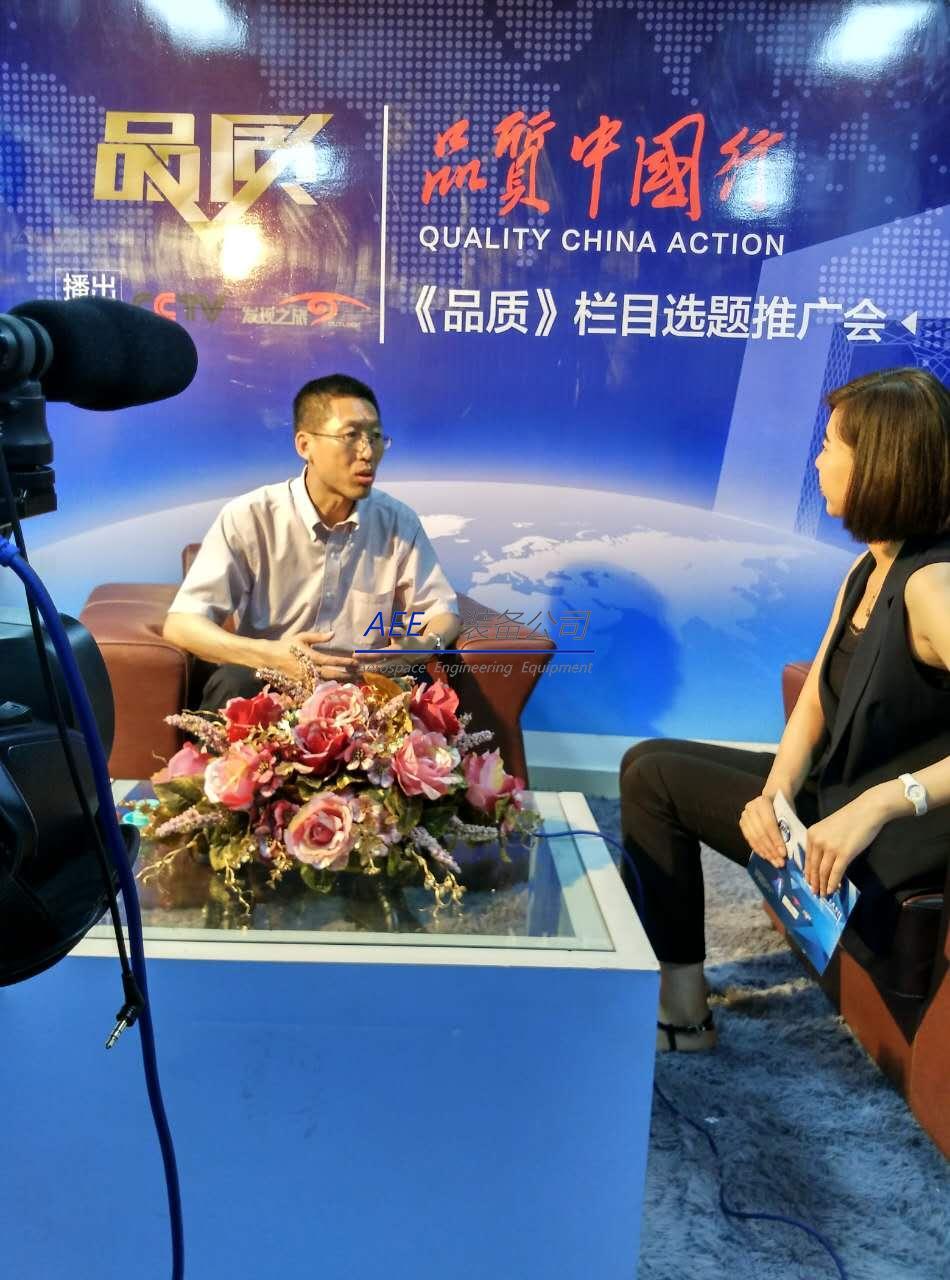 In addition, in order to discuss the development direction of China's welding technology, a deep understanding of the scientific and technological problems in the field of welding in China, to promote the development of innovation in the field of welding in China, the equipment company was also invited to attend the "welding science and technology innovation development seminar" and "IFWT2016 Welding International Forum - green - intelligent welding", the forum as the same period of the Essen exhibition supporting forum, for the first time gathered in China's welding industry four senior academicians: Chinese Academy of Sciences Pan Jiluan, Chinese Academy of Engineering Xu Binshi, Guan Qiao, Lin Shangyang, respectively, to do the General Assembly report. The domestic and foreign welding experts, scholars and researchers, teachers and students of colleges and universities, a total of more than 200 people to participate in the forum activities, generally to "Made in China 2025" brings new opportunities and challenges, as well as the direction of development of basic research in welding applications as the focus of attention, and equipment companies to communicate with the participants, to discuss the stir friction welding Technology in various fields of application direction and development prospects. Through this forum seminar, the equipment company has a more accurate grasp of the future technological innovation and deepening cooperation mode between industries.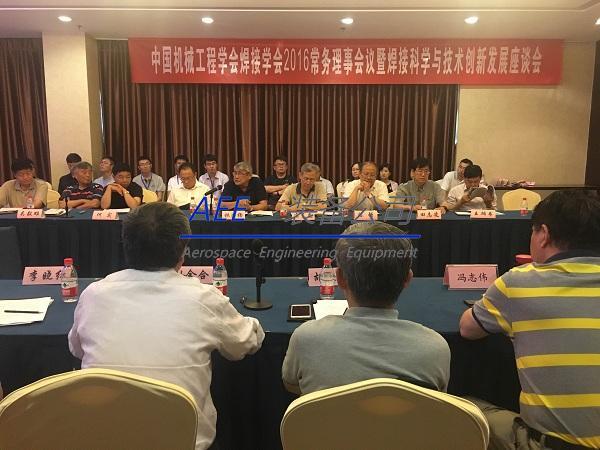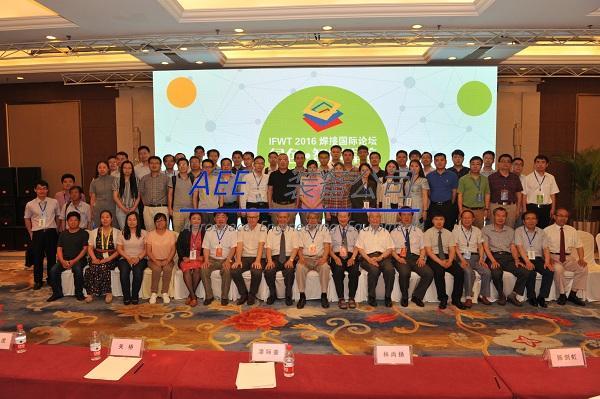 With the implementation of "Made in China 2025" and other development plans, green manufacturing and smart manufacturing have become two major development strategies for China's manufacturing industry. Improving welding manufacturing efficiency, reducing welding energy consumption and achieving green welding manufacturing have become important elements in the development of welding manufacturing. As one of the participants of "Made in China 2025", Aerospace Engineering Equipment (Suzhou) Co., Ltd. will further improve the level of intelligent equipment and production efficiency, continuously strengthen technological innovation, pay attention to technology reserves, quickly and efficiently provide better solutions for welding manufacturing, and promote the equipment industry The transformation of "intelligent" manufacturing.
---