Equipment Company Successfully Delivers Gantry Type 5-Axis Friction Stir Welding Equipment
---
---
At the end of 2016, the third gantry type five-axis linked friction stir welding equipment was successfully delivered by Aerospace Engineering Equipment (Suzhou) Co., Ltd. The equipment has the advantages of large welding range (can weld the maximum ring seam Φ3350mm), high welding speed (maximum spindle speed 4000rpm), and can realize 3D curve welding below 10mm. This delivery marks the successful development of the five-axis stirring and friction welding machine in China from 2011 to the stage of mature design, optimized process and stable production.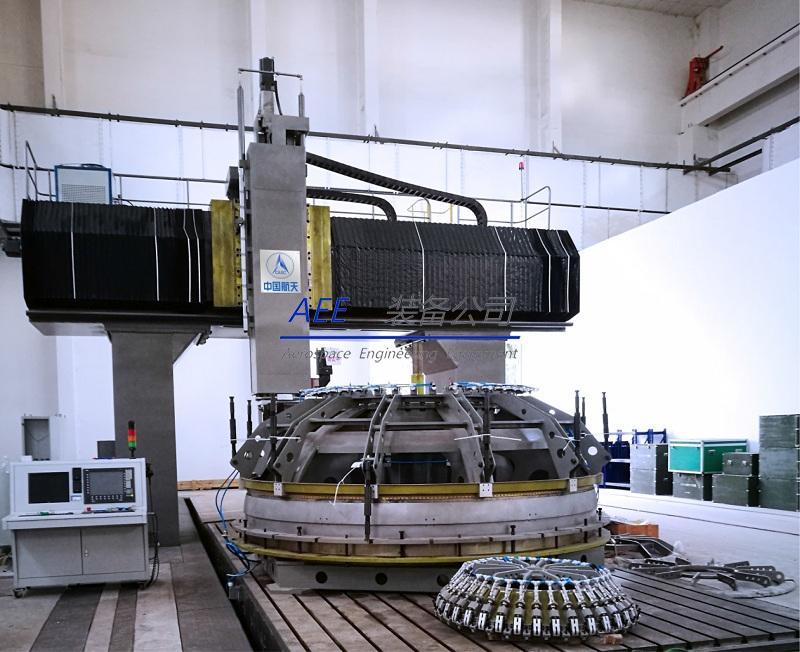 (1) Five-axis linkage three-dimensional space surface welding technology

The company innovatively adopts the gantry five-axis linkage structure to realize the three-dimensional curved stir friction welding, the machine structure adopts the fixed gantry structure, and the rotary axis adopts the AC double pendulum head structure.



2)AC double pendulum head based on glue filling technology

In order to effectively reduce the difficulty of machining and assembly, and reduce the cost, the A and C axes design innovatively adopts the ring-shaped sliding glue filling guide technology, which can quickly realize the high-precision assembly of AC axis. And the sliding guide with small structure size, simple assembly process and large bearing capacity is used to replace the traditional bearing bearing form, which greatly improves the AC pendulum contact rigidity.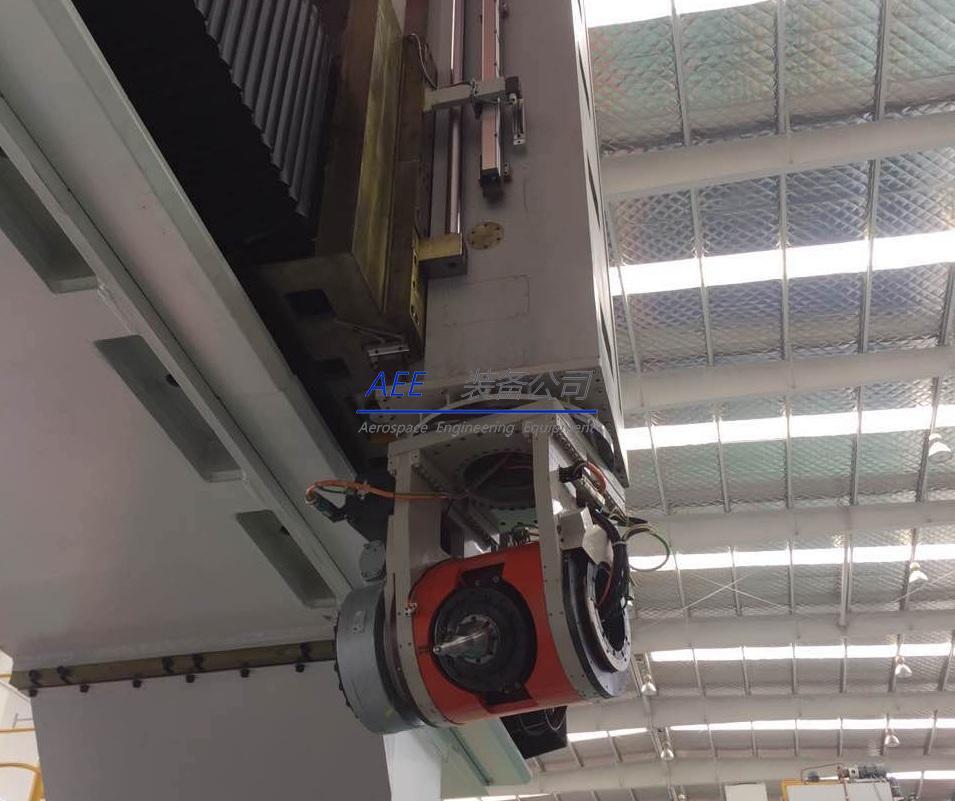 (3) gas-hydraulic combination of welding and milling integration process equipment

In order to achieve the milling and welding integration function of milling and welding of its irregular edges before welding, and then welding at the splice after milling, the design team of the equipment company specially adopts the movable hydraulic brace plate structure: the brace plate is detached from the workpiece during milling, and the workpiece is milled; the hydraulic cylinder controls the brace plate when welding to brace the workpiece tightly for stir friction welding.



(4) three-dimensional welding pressure into the amount of real-time adjustment technology

The equipment innovatively adopts the normal virtual axis design, the operator only needs to control the position of a virtual axis on the hand wheel when welding to control the size of the shoulder press-in volume.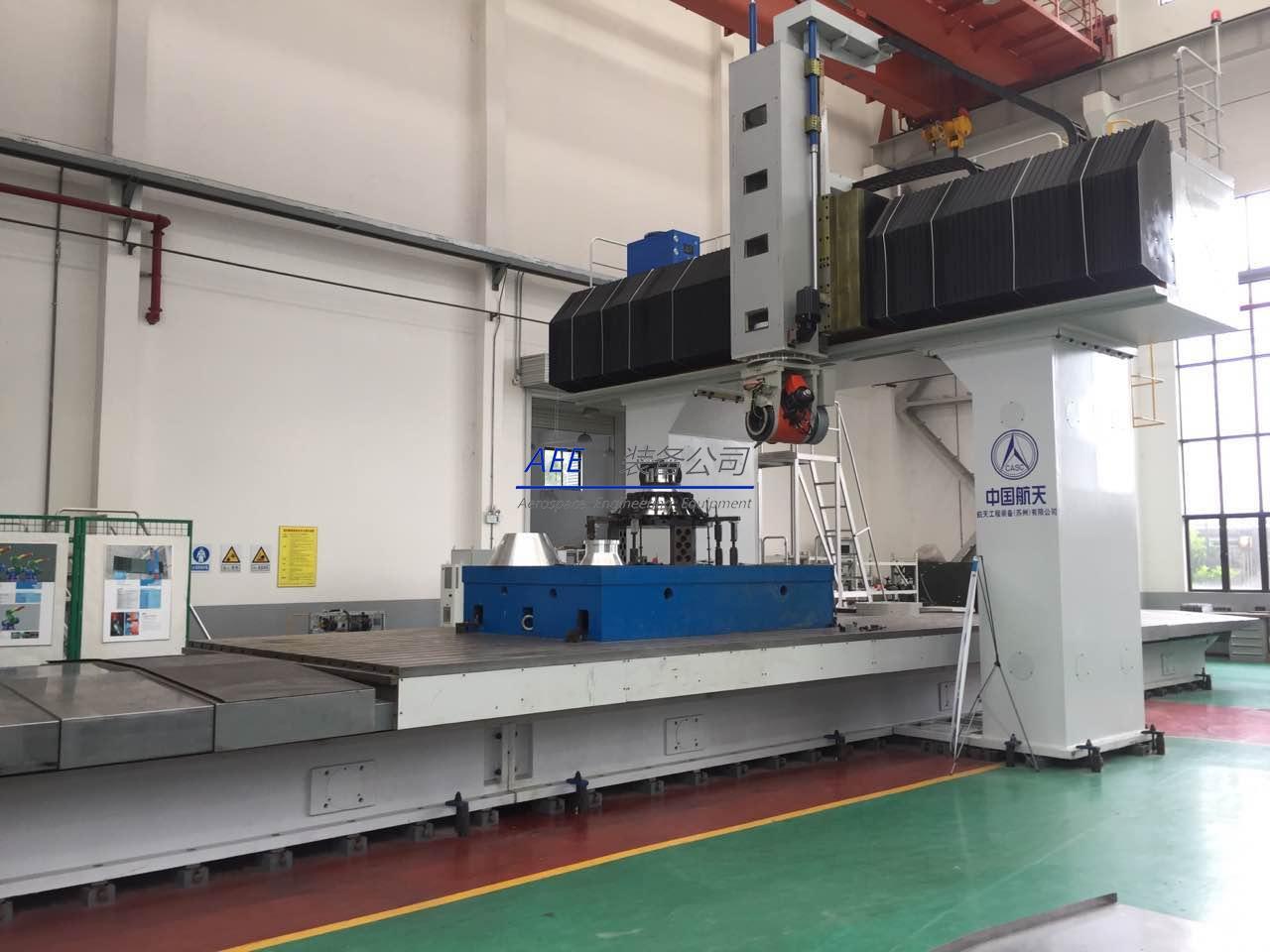 The successful development of this gantry type five-axis joint stir friction welding equipment meets the market demand for high-end equipment, substantially improves the product production efficiency and quality reliability, plays a good demonstration role for the realization of the transformation and upgrading of traditional manufacturing industries and green manufacturing, and provides technology transformation and industrialization promotion in the fields of automobile, rail bus, communication electronics, etc.
---