Equipment Company successfully delivered the world's first FSP-LNG tank
---
---
On March 2, 2017, Aero-space Engineering Equipment (Suzhou) Co., Ltd. successfully delivered the world's first aluminum alloy FSP-LNG tank to Honghua Group. The delivery of the "first tank" not only marks the launch of the new global LNG storage tank, but also marks a new step in the field of marine engineering manufacturing for Aero-space Engineering Equipment (Suzhou) Co.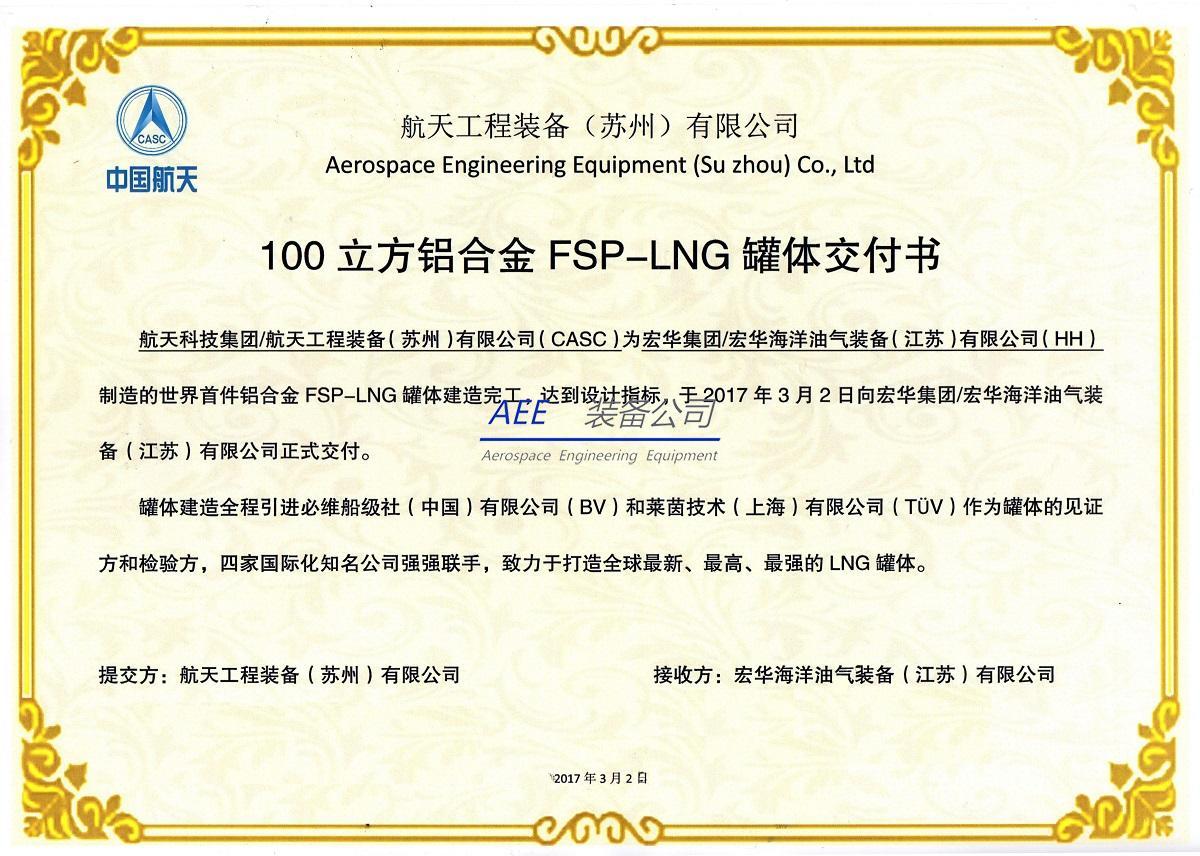 The FSP type LNG tank is made entirely of domestic aluminum alloy material, which has relative advantages in material cost and cycle control compared with other tanks made of imported stainless steel and Yinwa steel. At the same time, compared with other types of tanks, FSP type tanks also have the following characteristics.
On March 4, 2017, the tank arrived at Honghua smoothly; on March 6, the tank underwent a combined water and gas test at Honghua Group, and the test was successfully passed under the witness of BV classification society.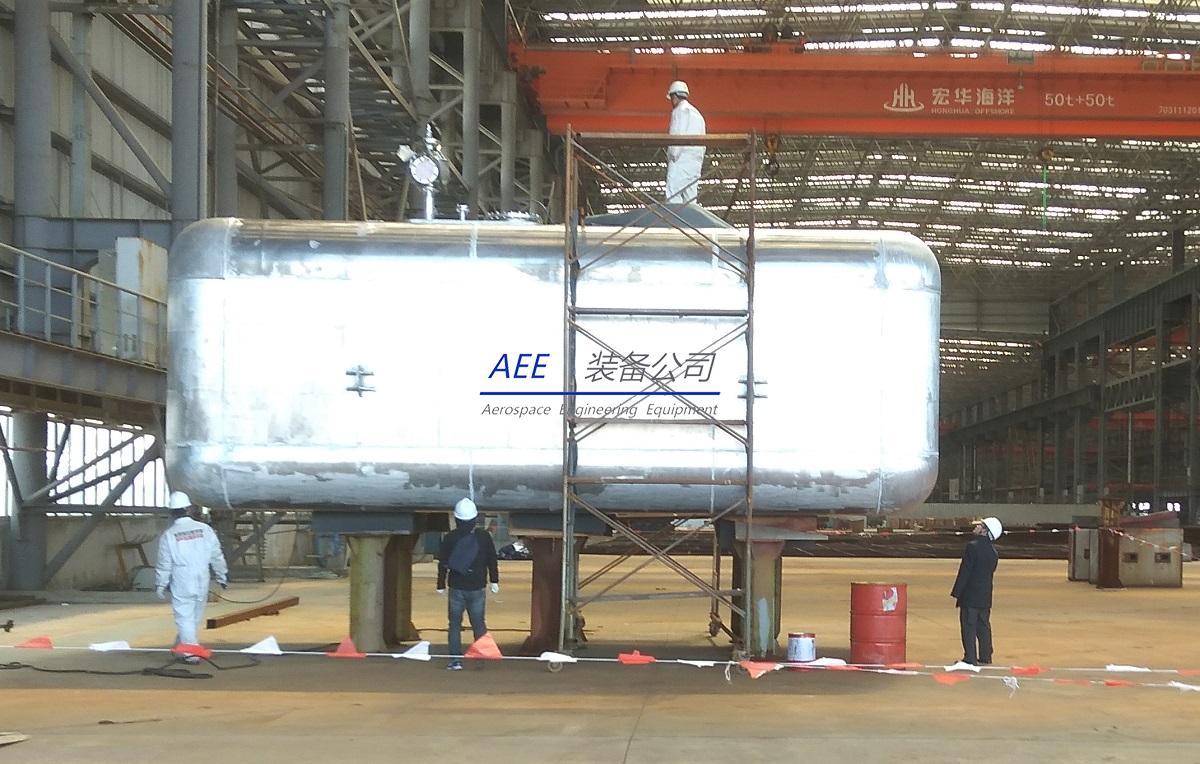 The successful construction of the world's first FSP-LNG tank is inseparable from the hard work of the project team members and the planning and attention of the company's top management, as well as from the profound technical accumulation of Aero-space Engineering Equipment (Suzhou) Co. The completion of the "first tank" has accumulated valuable manufacturing experience for the construction of subsequent tanks. With the huge potential of LNG market during the 13th Five-Year Plan period, we believe that in the near future, the tanks made by Aisino will definitely take a place in the international LNG market.
---